---
At Prosperity Asset Management, our main objective is to assist our clients in navigating today's complex investment marketplace to help accomplish their evolving investment aspirations and goals. The advice and recommendations you'll receive are custom-tailored to you, factoring in your risk tolerance, goals, desired returns, time frame, and income specifications.
Our personalized approach to asset maximization allows us to offer innovative strategies for our clients. Our team of professionals share a common vision for success and customer service, and we provide investment management that caters to each specific investor.
As a fiduciary, we have an obligation to ensure the appropriate strategies are chosen based on the clients' best interest. Therefore, we develop your personalized asset allocation model based on individual risk tolerance, objectives and financial needs. Our goal is to maximize your investment returns through diversification of your assets* and a disciplined investment philosophy combined with rigorous risk management.
Strategic Alliances
Prosperity Asset Management works with various third-party money managers. One of our strategic alliances is with Gradient Investments, LLC (GI). GI is an SEC-registered investment advisor firm offering clients over 20 proprietary portfolios. Portfolios are managed by President Michael Binger, CFA.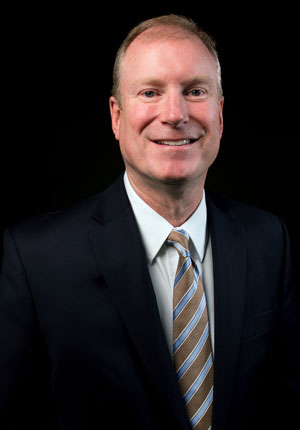 MICHAEL BINGER
CFA®

PRESIDENT
GRADIENT INVESTMENTS, LLC
Mr. Binger is the President of Gradient Investments. He has been with Gradient Investments since 2012 and has more than 30 years of total investment management experience. Mr. Binger's prior roles include managing multi-billion dollar investment products for a large institutional asset manager. He graduated with a bachelor's degree from the University of Minnesota and is a CFA® charterholder. We believe that he brings a depth of market experience that is rare within the industry and has been a featured contributor with several media outlets including CNBC, Fox Business, Barron's, and The Wall Street Journal.
Content provided by Gradient Investment, LLC an SEC-registered investment advisor.
*Diversification and asset allocation does not assure or guarantee better performance and cannot eliminate the risk of investment loss. Before investing, you should carefully read the applicable volatility disclosure for each of the underlying funds, which can be found in the current prospectus.
This endorsement of Gradient Investments, LLC is provided by an investment advisor who refers clients to Gradient Investments, LLC. A conflict of interest exists because this investment advisor receives a portion of the annual management fee charged by Gradient Investments, LLC, based on the assets under management of this investment advisor's clients. This endorsement could assist in the investment advisor increasing the assets placed with Gradient Investments, LLC, and therefore their compensation. These investment advisors are not affiliated with or supervised by Gradient Investments, LLC.